www.TheWaysideChapel.org
Online Prayer Chapel
* * * * * * *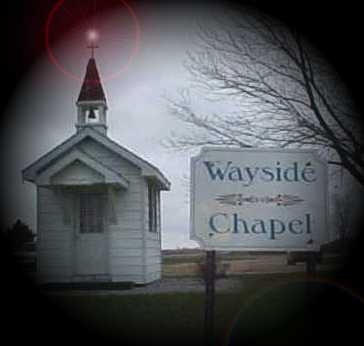 " ... pray one for another ..."
(James 5:16)
* * * * * * *
All Welcome.
List your prayer requests below.
Pray for the requests of others.
Share answered prayers.
* * * * * * *

Jesus said:
"And all things, whatsoever ye shall ask in prayer, believing, ye shall receive."
(Matthew 21:22)
"For where two or three are gathered together in my name,
there am I in the midst of them."
(Matthew 18:20)

Click on the "Praying Hands" icon below to leave your prayer request
or to read and pray for the requests of others.

No records are kept and no names are shared.
You will not be contacted by this ministry.

Jesus said:
"After this manner therefore pray ye:
Our Father which art in heaven, Hallowed be thy name.
Thy kingdom come, Thy will be done in earth, as it is in heaven.
Give us this day our daily bread. And forgive us our debts, as we forgive our debtors.
And lead us not into temptation, but deliver us from evil:
For thine is the kingdom, and the power, and the glory, for ever. Amen."
(Matthew 6:9-13)

Visit
www.HowToBecomeAChristian.org

* * * * * * *
......................................
For Royella.....For Dad.......For Larry
* * * * * * * * * *
Copyright MHale 2004